It's my goal to keep up with my Fatshion Friday posts for the entire month of August, so here is my first one! I've been finding it extremely challenging to keep up with OOTD blog posts because I have purchased very little clothing this summer. I had to develop a budget for myself (something I've never done before) so I've only bought a few items all summer!
I purchased this tank top from Torrid's online clearance section a few months ago when they had their 'Buy One, Get One for $1' promotion! I am always skeptical about making purchases online, especially from stores that I don't usually shop at. I decided to size up and order a 3 because I wanted a loose fit. I wish I looked at the customer comments on the website, because then I would have known to chose my regular size/size down and order a 2.

I've decided to embrace how baggy this tank is and wear it as a tunic. Unfortunately, I haven't discovered many ways to wear it than with leggings.

Please comment if you have any other suggestions of how I can style this tunic!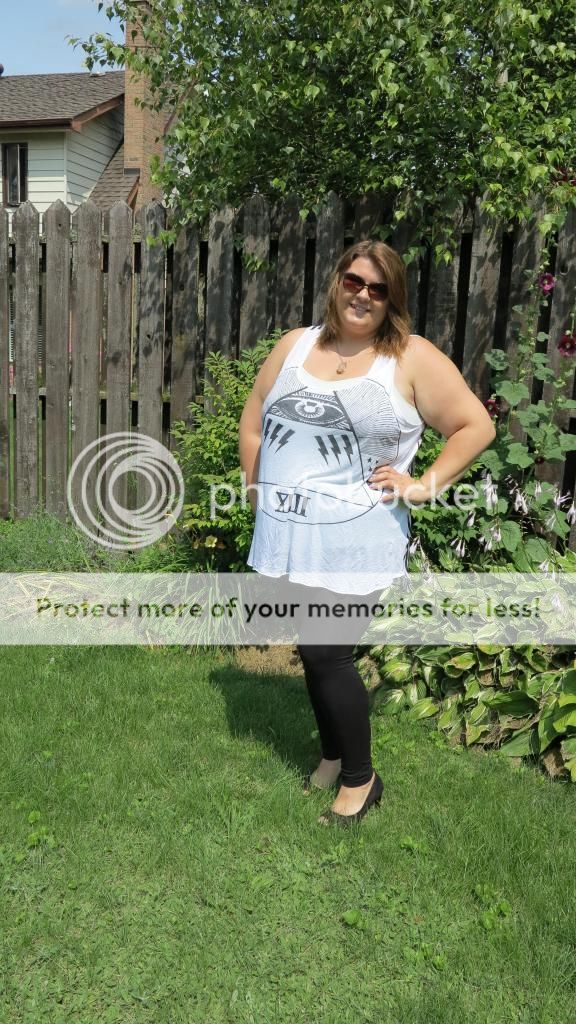 [outfit details]
Heels: Penningtons
Sunnies: Penningtons
Jewelry: Vintage