Last weekend, I visited the my dad's house on the lake for some much needed R&R. Interestingly enough, my dad's 'house' is a boat which he has decided to live on for the summer. The boat is HUGE and is easily the largest boat in the marina. It has a full kitchen, living room, bathroom and bedroom, which is pretty amazing!
Over the weekend, I had the pleasure of being my dad's first mate and it was pretty fun bonding over the nautical life. We set sail on a day-long journey across the waters, so naturally I dressed up for the occasion. My dad (the Captain) even let me borrow his adorable Captain hat for the day!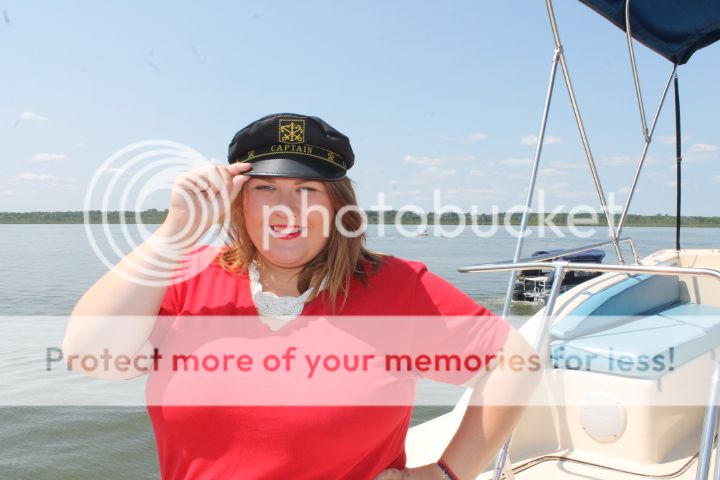 Call me Captain Erica!
I've always loved the nautical look, and was even a sailor for halloween many times over the year (so classic). I mean, can you really go wrong with Red, Navy & White, Boat Shoes, Stripes, Anchors and Ropes? I think not! The nautical trend seems to repeat year after year, and you know what? I'm okay with that!
[outfit details]
Hat: Vintage
Glasses: Gifted
Boat Selfie!